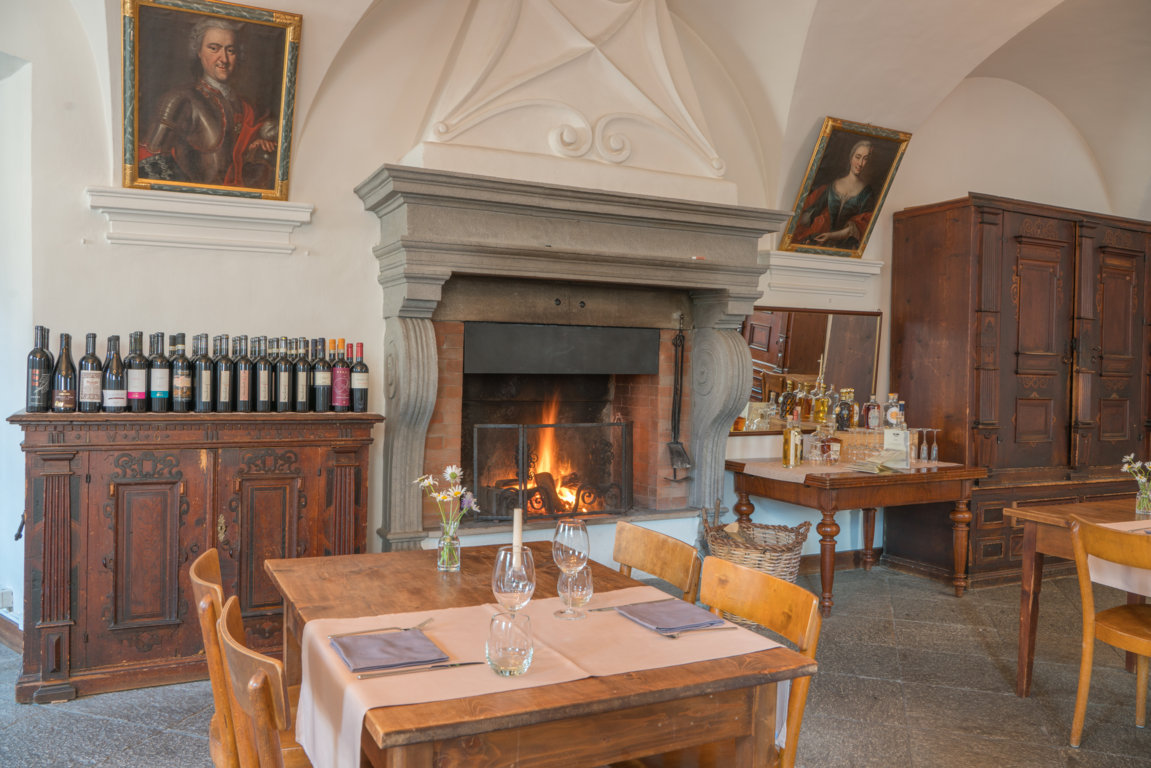 Our philosophy in the kitchen: we attach great importance to regional and homemade cuisine
Many of our recipes have been handed down from father to son for generations, reflecting the traditional and modern way of cooking.
A particular attention is paid to the selection of products, the kitchen is based on the km0 and gives great importance to the regionality and local productions.
In the kitchen, the raw materials take on new forms.
Our dishes can be enjoyed in the majestic dining room, and in the summer, in the lush garden, or on the terrace with picturesque view of the Sciora mountain range.


Weather permitting, we serve lunch in our historic garden from 11:45 a.m. to 4:30 p.m.
We serve dinner from 6:30 p.m. to 8:15 p.m., weather permitting, on our terrace in front of the hotel or in our historic dining room.
Reserve your table:
Our
dining
room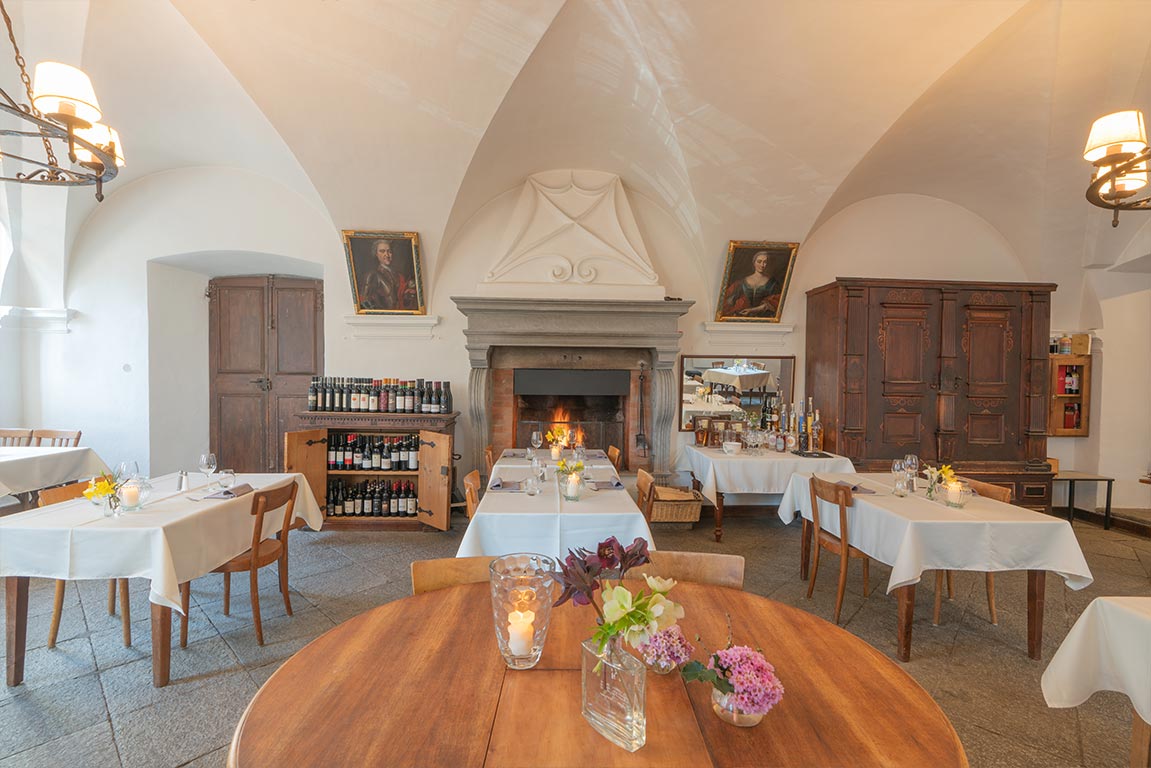 Our
restaurant